Volunteers help make ZTC possible. Zach's Toy Chest is 100% volunteer based.
Volunteer at Hospitals >


We need support with toy drops at local hospitals.
Volunteer At Events >


We always need extra support at events we have throughout the year.
Become a Partner >

Toys are needed 365 days a year. Become a Zach's Toy Chest Partner and find out how you can help us meet the demand. We need help keeping 12 treasure chests filled and to supply items that have not been donated that hospitals request.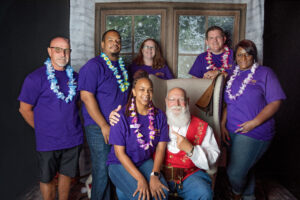 It only takes a minute to set up you being a volunteer. We look forward to hearing from you soon!